Complete NDA Selection Process – How To Get Selected
Joining the National Defence Academy (NDA) is a glamorous dream of almost every youngster in India, but there are very few who get to live this dream. Twice every year the UPSC (Union Public Service Commission) organizes the NDA written exams for the recruitment of young and talented aspirants.
There are usually approx. 368 vacancies for every single NDA recruitment and almost 2.5 lakh aspirants from all around the country participate in the written exam. Out of these, only 545 (approx.) are called for the SSB interview. And finally, only the required number of candidates are selected for the training.
These statistics point out only one thing, that not everyone who applies for NDA examination can become an officer. So, Before moving on to the NDA eligibility and selection process, let's first determine if you are suited for NDA or not?
See also: How to crack NDA written exam
How difficult is it?
Written exam: People often ask questions like is NDA tougher than IIT?  NDA or IIT which is best? etc. Just like other competitive exams, the written exam of NDA is also quite challenging. But the good news is that NDA is much easier as compared to IIT. So, if you are preparing for IIT as well, then NDA should be easy for you.
SSB: In the whole selection process of NDA, this is the most difficult stage. The SSB goes on for 5 days, and your mental abilities will be tested on each day of this test. The difficulty level just keeps on rising every day till the end. Only 1 out of 3 candidates make it to the merit list during this 5 days test process. So, to sum up, the SSB of NDA is quite difficult. But on the brighter side, most of those who go through the SSB describes it as one of the best experiences of their lives.
Qualities – Do you have them?
To become an officer, one needs to have the officer qualities (OLQ's): leadership, teamwork, decision making, volunteering, etc. The bad thing is that not everyone is born with these qualities. Most of these qualities can be developed with hard work, discipline, and dedication. And for any human being to be successful, these are the three keys.
Know this before applying
Subjects required for NDA exam: An aspirant needs to have Physics, and Maths in class 11th and 12th if he wishes to join the air force or navy wing. Anyone who is 12th pass from any stream can apply for army wing.
| | |
| --- | --- |
| Airforce | Physics and Maths compulsory |
| Navy | Physics and Maths compulsory |
| Army | Any stream |
When to apply?
Though the minimum qualification required to apply for NDA is the 12th pass, a 12th appearing student can also apply. Since the NDA exams are organized two times a year, therefore, one may apply in the month of December/January (NDA-I) or in the month of June/July (NDA-II).
The exam for the same will be held in April and September/October respectively.
Applicants are often confused on questions like how many times can I give the exam? or how many chances will I get in NDA? Since the NDA exam is held twice a year, but within three years of eligibility, one can apply only 3 times.
NDA Eligibility Criteria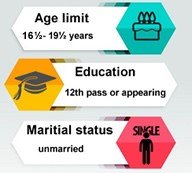 Rules and regulations of defense are very strict, therefore aspirants should not hope for any relaxation in eligibility criteria because none will be given (except in special cases). Aspirants who are prohibited by the Ministry of Defense from holding any type of Commission in the Defence Services are not eligible to apply. Any male aspirant who is more than 16½ years and less than 19½ years of age can apply for NDA. He should be a 12th pass, or a 12th appearing student can also apply. Marital Status should be unmarried.
# Physical Qualification
The basic and most important need for an aspirant is to be physically and mentally fit in every aspect. Following is the table describing the height and matching weight needed as per the age of an aspirant.
 Height (in cm)
 Weight (in kgs.)
16 – 17 years
17 – 18 years
18 – 19 years
 152
42.5
44.0
45.0
 155
43.5
 45.3
 47.0
 157
 45.0
 47.0
 48.0
 160
 46.0
 48.0
 49.0
 162
 48.0
 50.0
  51.0
 165
 50.0
 52.0
 53.0
 167
 51.0
  53.0
  54.0
 170
  52.5
  55.0
 56.0
 173
 54.5
 57.0
 58.0
 175
 56.0
  59.0
 60.0
 178
  58.0
 61.0
 62.0
 180
 60.0
 63.0
  64.5
 183
  62.5
 65.0
 66.5
The relaxation of 5 cm in height is allowed for Gorkhas and aspirants belonging to hills of North-Eastern areas of India, Garhwal, and Kumaon. Those belonging to Lakshadweep will get a relaxation of 2 cm in height.
Tattoos Prohibition
Tattoos inside of elbow to the wrist and on the reverse side of palm/back, body tattoos on any other part of the body are prohibited for the selection. Tattoo on the inner face of the forearm will be accepted but it should not be very large. Also, the tattoo should not be abusive and should fall under the rules. For more details download the pdf file given below.
Download Official Tattoo Policy pdf
# Medical Criteria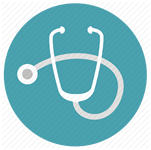 Medical fitness is one of the main criteria required in NDA. Following are the main points of medical fitness that are inspected in an aspirant.
Weight: Along with physical and mental fitness, one must have a strong constitution and must have no bodily defects or underweight. Overweight or obese candidates will also be rejected from the selection field.
Chest: An aspirant must have a well-developed and Fully expanded chest which should not be less than 81cm. The minimum range of expansion should be 5 cms. Aspirants will need to present the X-Ray of the chest to convince that there is no chest related disease.
ENT (ear, nose, throat, and teeth): An aspirant must have a normal Hearing. There should not be any evidence of present or past disease of the ear, nose, and throat.
A candidate who is going to appear in the physical test must have a sufficient number of natural and sound teeth. A minimum of 14 dental points will be accepted. He should not be suffering from severe pyorrhea.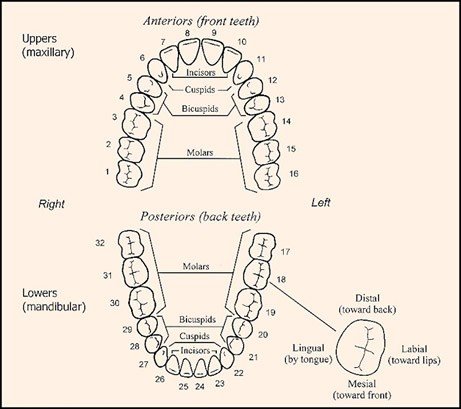 Abdominal and inner parts
The examination of urine will be done, and even a minor abnormality can be the cause of rejection.
A candidate should not have any bone or joint maldevelopment.
Blood Pressure should be normal with no signs of functional or organic disease of the heart and blood vessels.
There should be no signs of diseases or injury of the spine or sacroiliac joints.
There should not be any past mental breakdown and fits.
Eyes: The vision of an aspirant should be 6/6 in the better eye and 6/9 in the worse eye. Myopia should not be more than 2.5 D and Hypermetropia not more than 3.5 D including Astigmatism.
Internal examination of the eye will be done by means of the ophthalmoscope. A candidate should have good binocular vision. The color vision standard will be (CP-III) for the Army. A candidate should be able to recognize red and green colors.
The candidate who is going to appear in the physical test will be required to produce certificates that neither he nor any member of his family has suffered from night blindness.
Aspirants who have undergone cataract or Laser Surgery for correction of the refractive error are also prohibited from defense services.
Other medical criteria
There are some minor defects that a candidate needs to avoid if he really wishes to reach the next level. Like, Wax (Ears), Deviated Nasal Septum, Hydrocele/Phimosis, Overweight/Underweight, Under, Sized Chest, Piles, Tonsillitis, Gynaecomastia, Varicocele, etc. If any of the given defects are found in any aspirants during the medical examination, then he may be directly rejected, or given 1 month of time to overcome the defect.
Citizenship
The Applicant of the NDA exam must be a citizen of India, Nepal, or Bhutan. Or, if the ancestors of the applicant were Tibetan refugees who came to India before 01 January 1962 to become a permanent resident of India, then you are also eligible to appear in the exam.
Apart from it, if a person of Indian origin from Burma, Sri Lanka, Pakistan & East African Countries of Kenya, Uganda, the United Republic of Tanzania, Zambia, Malawi, Zaire, and Ethiopia or Vietnam has migrated with the intention of permanently settling in India, then he is also eligible to apply.
This completes the eligibility criteria for NDA.  Now let's move on to the selection process.
NDA Selection Procedure
NDA selection process can be defined in 2 simple steps i.e cracking the written exam and then clearing the 5 days SSB. But, there is much more to this picture. Let's began from the scratch :
Apply online first
Applying for the written exam is the very first step in the selection process of NDA. Just not to so long ago, there was a time-wasting process to apply, which was the offline mode. Now with the online application facility, applicants can easily apply from anywhere. The application for NDA – It usually opens in the months of December – January, and for NDA – II the application opens in June – July.
It is advised to keep your documents ready before applying online. Also, make sure to use an internet connection with good speed. All the details in the form should be filled as per your documents. The application fees are Rs. 100.
Crack NDA Written Exam in your First Attempt– Follow these Tips
The Admit Card
After applying online, the wait for the admit card begins, which is released by UPSC before 1 month (or so) of the written exam. All the information and instructions regarding the exam are given on the admit card. Without an admit card no one can participate in the written exam. The admit card will be delivered to the address mentioned in the application form, and if due to any reason someone did not receive the NDA hall ticket, then it can be download from the official UPSC website.
# Main written exam
The real journey for NDA begins with the written exam, this is the first stumbling block as most of the population is weeded out in the written exam.
since written exams play a major role in the making of the final merit list, therefore, aspirants should try to score maximum marks in this test to keep their chances bright.
The exam will be conducted in two parts i.e part – I (Maths), and part – II (GAT).
Part – I (Maths)
This part carries 300 marks and total of 120 questions. The time duration will be 2 hours and 30 minutes. There will be negative marking, 0.33 marks will be reduced for every wrong answer. Questions in exams will come from CBSE class 11th and 12th syllabus.
One must try to give at least 45 correct answers in these papers if he wishes to qualify for further rounds.
Part – II GAT (general ability test)
This exam is further divided into two parts i.e section – A (English), and section – B (GK).
Section – A (English):- This part carries 200 marks and 50 questions.
Section – B (General Knowledge):- This part carries 100 questions making a total of 400 marks. The questions in this section are based on History, Geography, civics, and other social science subjects.
To clear this exam one needs to answer at least 60 questions correctly without any negative marking.
A candidate needs to pass in both the subjects separately. The GAT part is only checked if a candidate has scored enough marks to qualify in the maths exam.
Result of written exam and SSB call letter 
After giving the written exam, aspirants will have to wait for the result. The result or list of selected candidates is released after 1 month or so. Those having their names on the list will receive a call letter for SSB.
Depending on the batch, the time duration for receiving the call letter may vary from 11 days to 2 months. i.e one may get his call letter within 11 days of the written exam result, or it may take even 2 months (max.). To be on the safe side aspirants should keep in touch with the official UPSC website for regular updates on SSB dates.
NDA Written Exam Result: Check Here
# Acid Test – SSB
After clearing the written exam, the selected candidates are called for the SSB (Services Selection Board) interview. One needs to undergo an Intelligence Test & Personality Test before he is selected for the training in NDA. Before jumping into details, let's first look at the important documents that a candidate needs to take with him for this test.
Documents required
Though the documents required will be mentioned in the call letter of SSB, but, following is the list of documents to give you an idea.
Original high school and 12th mark sheet and passing certificate. note:- If the mark sheet or passing certificates are submitted in colleges or institutes for higher education, or if the aspirant is 12th appearing, then one needs to bring a bonafide certificate issued by the school stating that the candidate has appeared/is appearing in the qualifying examination.
Risk certificate (the format will be mentioned in the call letter).
Call Letter of SSB, a copy of application form.
Twenty passport size photograph in white Shirt.
Original and II photocopies of Any ID proof such as voter ID/Passport/DL/Pan card.
Reaching the SSB center
Aspirants who are attending the SSB first time are given travel allowances (TA) up to AC – 3 tire for both sides. But, your travel expenses should not be more than AC – 3 tire.
Following are the list of centers where you may have to go for an interview :
For Army:  Selection center East (SCE) Allahabad (UP), Selection Center Central (SCC) Bhopal: (Madhya Pradesh), Selection center central (SCS) Bangalore (Karnataka).
For Airforce: AFSB Dehradun (Uttarakhand),  AFSB Mysore (Karnataka), AFSB Gandhi Nagar (Gujrat),  AFSB Varanasi (Uttar Pradesh).
For Navy:  NSB Coimbatore: (Tamilnadu), 12 SSB at SCS Bangalore: (Karnataka), 33 SSB at SCC Bhopal: (Madhya Pradesh).
These are the centers for SSB interviews for the different defense wings. One must do all the important tasks like ticket reservation as soon as he gets a call letter.
SSB Day Zero
Candidates are received from the train station on the day of reporting and taken to the SSB center.
On the reporting day, formalities like verification of documents are done. Candidates are given chest numbers. Then a GTO officer gives a briefing about instructions to be followed.
SSB Day 1 (screening test) – Stage I
Officer Intelligence Rating (OIR) test: Officer Intelligence Rating Test is a written exam consisting of 54-55 questions related to simple linguistic, logical, analytical, and mathematical questions to test the common sense of the candidates.
Picture Perception Description Test (PP&DT): A blurred picture is shown, and candidates have to write a story on it, narrate it and then discuss it with the group members to make a common story.
Results for these tests are announced, those candidates who fail to clear this round are sent back home. The qualifying candidates then have to fill a biodata called personal information questionnaire or PIQ. They will stay in the center for the rest of the 4 days.
SSB Day 2 (Psychology Tests) – Stage 2
Following tests are conducted on day 2  :
Thematic Apperception Test (TAT): this test is very similar to PP&DT, except for the fact that in this test instead of blur pictures, clear pictures are shown.
Word Association Test (WAT): in this test candidates are show a word for 15 seconds, within this time they need to write the first thought that pops up in their mind related to that word. 60 such words will be shown.
Day 3 and 4 GTO (group testing officers) task
On days 3 and 4, the GTO tasks are carried out. Tests like GD (group discussion), group planning, progressive group tasks, individual obstacles, group obstacles race, etc. are conducted.
In these kinds of tests, candidates are divided into different groups and are given some specific tasks which they have to accomplish with the support of each other.
Day 5 (conference)
On the final day, there is just one conference in which all the board examiners, psychologists, GTO's and technical officers are present, and each candidate has to appear in front of them.
Candidates are asked common questions at this conference. ½ hour after the conference is complete, the result is declared. Those who make it through all the tests stay for the medical examination, and the rest are sent back home.
With the completion of the 5th day, the acid test of SSB is completed.
The Personal Interview can be taken on any day in the afternoon or evening time. So, candidates should always be prepared for it.
Medical Examination
Clearing SSB is like climbing a mountain, but wait, there is yet another mountain (medical test) to climb before you get selected. The worst part about the medical test is that you do not have control over it, which is obviously very frustrating.
Various medical tests will be done to kick those out who are unfit as per rules. All the medical eligibility criteria are given above in this article.
The medical test will take 4 to 5 working days. Once the medical test is completed, then the candidates can go home and wait for the final merit list.
Final merit list
If it were for some other job, then getting through so many tests would have guaranteed the selection, but this is NDA. After written exam, 5 days SSB and the medical test comes the final merit list. Not all who are recommended gets their name in the merit list.
Total 3 merit list are released for army, air force and navy. The merit list is made after adding the marks of written exam + SSB. So, one must try to score maximum marks in each and every test. The final cutoff list of NDA is released approximately 2 months before the training starts.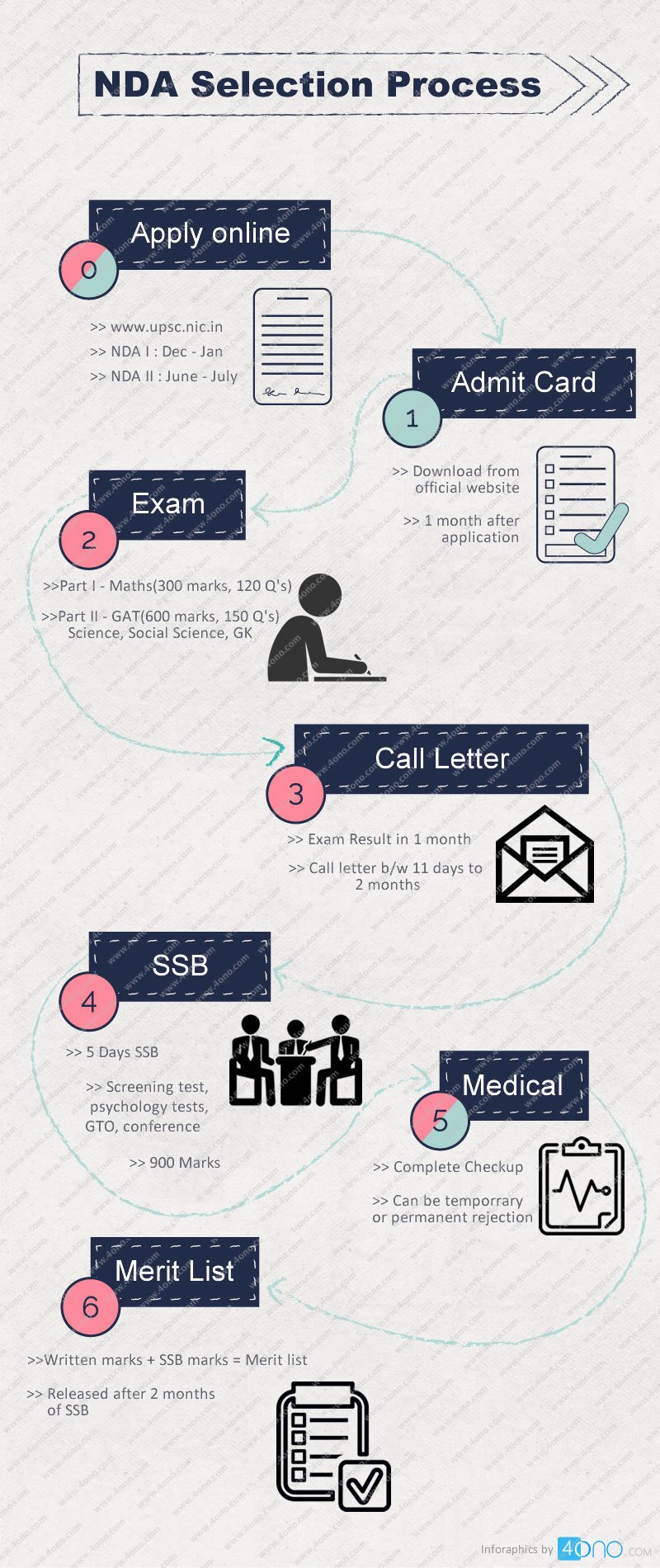 Hardship of training
Once the name of the candidate appears in the merit list, then he can be considered as selected in NDA. But this does not mean that he has become an officer. Before turning into a full-fledged officer, one needs to go through the 4 years of training.
The starting 3 years will be spent in pursuing a Bachelors course by candidates, the Indian government will sponsor all the candidates. But, if someone wishes to leave the course, then he will have to pay for all the expenses done by government on him.
The remaining 1 year of the training will be done in IMA (for army candidates).