How To Prepare For Indian Army In Depth Tips
Indian army has become one of the most desired and favorite field of interest for the young generation. There was a time when it was said that they had to force young boys to come and join the Indian army, but nowadays they look for a tiny reason to kick someone out of the line so as to make room.
Undoubtedly, the standards of the Indian army have improved significantly for the last 2 decades, that is why youngsters are attracting towards it.
I got an opportunity to talk with an army veteran, and he told me lots of interesting things about the army. According to him, the Indian army has improved in every aspect, from food to living standards, from medical facilities to the tremendous increase in the Indian army salary. And all these changes have made the army one of the most wanted professions in India.
In this article, I have tried to provide you the important details about the Indian army, how to prepare for the army's written and physical exam, etc.
Check out the list of army written exam syllabus and Books that you should consider for preparation.
Let me begin with the initial preparation that you should do before applying for the Indian army. So, here is the first step of how to prepare for the Indian army:-
How To Prepare For Indian Army – Documents preparation
Following are the points that you should keep in mind:-
Look for opportunities
The first thing you should do is look for upcoming opportunities. If there is an open rally in your state in the upcoming months, then you will be able to spot it well before 2 or 3 months. Keep yourself updated with all the upcoming Indian army recruitment in your state.
As per the new rules of the army, the age limit has increased from 21 years to 23 years, but unlike before, there will only be one open rally for each state in a year. That means you will get only one chance in a year. So, don't miss it, just keep yourself updated with upcoming rallies.
Organize your documents
Once you know that there will be a Bharti in your state any time near, then your next step should be to prepare all your documents. You do not want to be kicked out just because you didn't have your documents ready. So, be ready with all your documents well before at least 1 or 2 months.
This will give you time to prepare those documents that you don't have. Following are the documents that are needed on Bharti day:-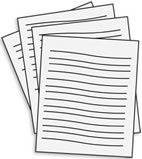 Passing certificate of class 10th (having date of birth on it)
Mark sheet of class 10th and 12th (according to the post applied for).
Domicile of the state applying from, jaati praman patra (cast certificate),
Character certificate with a photo signed by village sarpanch (no older than 6 months).
character certificate issued by school principal/college headmaster.
Extra documents like NCC certificate, relational certificate, and outstanding sportsman certificate should be verified by a relevant officer.
You should have all the above-mentioned documents in original along with one photocopy of each document duly attested by Principal / Headmaster or Gazetted Rank Officer.
So prepare these documents properly before you go on to apply for the recruitment. It will be easy for you on the rally day if you organize all these documents in a file or folder.
Once you have all the above-mentioned documents, then you can apply for the Indian army. Make sure you check your eligibility before you go for the online application process. Before I illustrate how to prepare for the racing and written exam of the army, let me tell you the process in which the recruitment is done in the Indian army.
Important document and eligibility required 
Army recruitment process
First of all, you will need to apply online, then get your to admit card for the Bharti. You will need to carry that admit card to the Bharti ground as it will be checked there.
I will suggest you reach the rally ground as soon as possible, because, the sooner you get there, the better are your chances to stand in the front row of the racing round. And trust me it helps a lot.
Once you are in the line, then along with admit card, your height will also be checked. Candidates must know that the physical standards can be raised from normal to pick the best out of the best.
After that, you will be categorized into a group for the racing part of the Bharti. After qualifying race, your chest will be measured, then you will go for further physical tests like pull-ups and balancing. After that comes the medical round, and finally the written exam.
In the end, the merit list is made. All your marks from physical to written exam are calculated all together, and on the basis of those marks, it will be decided if your name should come in the cutoff list or not.
Please visit the article Indian Army eligibility and selection process for more details.
How To Prepare For Indian  Army – Racing And Physical Test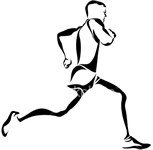 Racing is the real deal for anyone who participates in Army recruitment, especially for candidates who want to join as soldier GD. Let me tell you one thing very clearly, if you are not willing to endure pain, then you should not dare to go for the army.
Preparing for the racing part of the Bharti is the prime example of enduring pain. You need to be in regular practice. It's totally up to you how much effort you will put, I can just give you some tips that will make things a bit easy. So, here they are:-
Maintaining Regularity
Maintaining regularity is the most important part when preparing for the Race of Army Bharti. You can not just run 1 mile without any practice with your top speed, and to add to that you have to run with the crowd.
So, if you thought you can do it without practice, then you are an idiot. Your stamina will not build in just 1 day or 1 week, you will at least need 2 months to be on top of your preparations. So, start running regularly at least 1 or 2 miles before 2 months of Bharti. Though, it will be great for your health if you do it always.
How to begin
First, you need to have a strong will, because then only you will be able to push your limits. If you have decided that you will start running from tomorrow, then stick to it, don't be lethargic.
Buy a nice pair of shoes for running. I know no one in this modern world does it, but do not try to run barefooted. It can cause you lots of damage, and the worst part is that if you get hurt on the bottom of your foot, then your dream of joining the army will be ruined.
Before running
If you pick the morning time for running, then make sure that you get to freshen up first, after all, you don't want to be bothered while running!
Drink water at least 20 minutes before you go running, but make sure that you don't drink too much. You can also consider having something like a banana before you go running (at least 20 minutes earlier).
If you choose the evening time for running, then make sure that you have your lunch at least 3 hours before you go running. In any case, do not take heavy diet before running, it can cause you trouble.
After running
No matter how thirsty you are, but do not drink too much water while running or right after running, it can be deadly. You can take a small sip if you are totally drying out, but don't overdo it.
Running will make you sweat, which means that your body will dehydrate, therefore, you need to keep it hydrated. Keep drinking water at the regular interval after 30 minutes of running and in your normal day.
While running
If possible, try to run on the ground instead of a road or hard surface. try to warm up your body first by doing some stretching and running slowly. You can also prefer to just walk for 2 or 3 minutes. Don't forget to do stretching before and after running. Also, avoid breathing through your mouth as much as you can. Inhale through the nose and exhale through the mouth.
Running is done for two purposes, speed and endurance. Both elements are necessary to win any race. Speed will make sure that you remain ahead of others while endurance will keep you going.
There are different techniques to increase your speed and endurance. Both techniques should not be practiced simultaneously i.e one technique a day. Readers are advised to search for different running exercises and techniques on the internet. Trust me you will find plenty.
How to proceed
Like mentioned earlier, you can not improve in just one day. So, don't be too harsh on yourself, especially in the first week. Give your body time to adapt to your new physical routine. It may happen that you fall sick for some time, but don't give up.
In the starting week, just try to run at normal speed, don't push yourself too much. After one week, start increasing the difficulty level gradually. It will be great if you could find someone to accompany you. But, be sure that you don't waste your time on just chitchatting.
In the Rally
First of all, try your best to get in the front row and the first batch. At the starting of the race don't burn too much energy, just run at a decent pace. Try to stay calm, your confidence may go down when you will look at the crowd with you, but don't worry, not everyone has worked as hard as you. Most of them will be weeded out till 3rd lap, so, just relax and try to give your best.
Increase your pace in the final laps, and give your best in the last lap. Don't lose your balance while running in the rally, one fall can cost you a lot. So, make sure you don't get dis-balanced.
Summary
Here is the summary of the above-mentioned points:-
You can not miraculously run 1600 meters in 5 minutes without any preparation, and that too with a crowd where you will not even get an inch of free space. Therefore, I suggest that you start your preparation well before 1 or 2 months of Bharti. This will give you enough time to prepare your body and mind.
Be regular in your preparation, the inconsistency will prove very costly on judgment day. Hence, go regularly for running and other exercises.
Watch videos on how to increase your speed and stamina, trust me it will help a lot, and the internet is full of such videos, especially Youtube.
If possible, then try to run on a ground that is not too hard, and run in orbit as it is more beneficial than running straight.
Make sure you get in a habit of breathing through your nose instead of the mouth, even when you are tired. Breathing through the nose will help in building your stamina, but breathing through the mouth is deadly for your stamina as well as for health.
Do not drink too much water while doing exercises, just a sip after every fixed interval will do. But make sure you consume a lot of fluid and water after you are done with your exercises.
Try to control your eating habits too, the heavy and oily food will just make trouble for you, therefore, try to eat light and healthy food, also maintain a particular timetable for your meals and consume food that increases the oxygen consumption in your body like green vegetables. Search on the internet for more such food.
Do not forget to practice other exercises like push-ups, chin-ups, etc. After clearing the race, you will need to deal with these exercises.
How To Prepare For Pull-Ups And Push-Ups
Pull-ups and push-ups are not that bigger of a deal. If you can get through the racing part, then you will definitely make it to the end. But, don't underestimate other physical tests, especially the pullups.
I am sure that when you will go to prepare for running, then you will also prepare for pull-ups and push-ups. Here are some tips for you:-
Pull-ups and push-ups, not the regular ones 
The pull-ups/chin-ups and push-ups that you will have to do in the rally will be a bit different from your regular ones. You will have to raise up and come down when the instructor will tell you to. e.g if the instructor will say the word "up" then you will have to raise up and remain at that position until he says the word "down".
And let me tell you that this method is a lot more difficult than the regular one, so prepare yourself accordingly.
Regularity is important
Just like running, pull-ups and push-ups also need regular practice, so make sure you practice them as well. Don't overdo it at the initial point, else it will just cause you pain. Gradually increase the difficulty level, just like you will do in running.
So, that's it for the physical part. Remember one thing, no one can help you if you don't want to help yourself. So, trust yourself and put your heart and soul into it, and you will definitely prepare yourself for the Bharti.
How To Prepare For Indian Army – Medical Test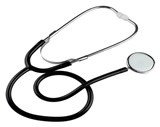 All your hard work can go in vain if you are not medically fit. So, it is very important to be in your best medical condition. Though there is not much that you can do, but still you should try to give your best.
I would like to advise all the readers to please make sure that you fit in the medical criteria of the army, because if you are not eligible in any case, then it's useless to prepare for the army.
Anyway, here are a few things that you can do for the medical test:-
Keep yourself tidy
Though you being untidy will not influence your medical condition, but it will definitely affect your image in the medical examiner's mind. I hope you know that you have to be completely naked in front of them.
So, it's better to look tidy instead of looking unhygienic. You never know what image will it create in the examiner's mind which may affect your result.
Pair up your nails before you go for a medical test, get a decent haircut a fortnight before the medical exam date. Don't forget to shave, and if possible then try to get rid of the body hairs like underarms hairs, etc.
Clean your ears
I have seen so many cases in which candidates are rejected just because they had wax in their ears. I am sure you do not want the same for you, so try to keep your ears clean.
You can go to the doctor to get the wax out of your ears. Be warned, do not trust anyone who is not an expert, else, you will end up damaging your ears permanently.
Take care of your health
Ruining your health by eating nonsense food is the last thing that you will want to do before going for the medical exam. So, take special care of your diet, try to avoid fast food as much as you can, and stay away from injuries.
How To Prepare For Indian  Army – Written exam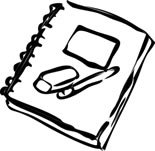 Written exams are the biggest hurdles after racing. Out of thousands, only hundreds make it through the physical test, and out of hundreds, only a few make it through the medical test. And finally, the only handful is able to get through the written exam.
There is tremendous competition at every step of the Indian army recruitment. This means that you have to be prepared for your best for every test. Before proceeding to the tips for a written exam, let's first have a look at the paper pattern for different trades.
Army GD soldier paper pattern
The written exam for soldier GD will be of a total of 100 marks, out of which the candidates will have to score at least 32 marks in order to get passed. Also, the candidates will get 1 hr to finish the paper.
30% of questions asked in the exam will be based on GK or general knowledge, 40% of the paper will be from General Science and the remaining 30% of questions will come from maths. All the questions will be asked according to the class 10th level.
So, if you prepare well then you will easily be able to clear this exam. But be very careful while answering the questions, as wrong answers will result in negative marking. Please note that if you have an NCC 'c' certificate then you will not have to give the written exam.
Army GD Exam Preparation – Digital Book
Soldier clerk paper format
The exam for the clerk is a bit complicated. The paper is divided into two parts, part – 1 and part – 2. Each part will be of 100 marks.
Part – 1 will be objective type and will contain 40 marks questions based on general science, and 60 marks based on maths and CS (computer science).
Part – 2 totally focuses on English writing skills, and will contain the questions that will test the English writing ability of the candidates. Please note that candidates will be given 1 hr to complete both the parts and they should score at least 32 marks in each part, and 80 marks on aggregate.
Soldier technical exam format
If you are preparing for the technical department, then the written exam will be more challenging as compared to the soldier GD exam.
The question paper will hold a total of 100 marks, out of which at least 40 marks are required to get passed. The time duration will be 1 hour and the questions will be based on Gk, Physics, Chemistry, and Maths of the 12th class.
Soldier nursing assistant paper format
The written exam for nursing assistants contains the questions based on GK, Maths, Chemistry, and Biology.
The paper will be of total 200 marks, and 80 will be the passing marks. The maths question will be of class 10th level, whereas, the Biology and chemistry questions will be 12th based. The candidates will get 1 hour to complete this exam.
Soldier tradesman Exam pattern
The exam of tradesman soldier is easy as compared to other exams. The questions asked in these exams are based on class 8th and class 10th GK, general science, and maths. The paper will be of total 100 marks, and candidates will be required to get at least 32 marks to pass. 1 hour of time will be given to complete the paper.
Army Written Exam Preparation Tips
The difficulty level of the written exam will depend on the trade that you are giving the exam for, e.g the difficulty level of technology is much higher than that of tradesmen. So, you should prepare for the written exam as per your trade.
Following are some tips that will make things a bit easy for you:-
Regularity is everything
Be it running or studying, you can only get better if you are regular in your efforts. Regularity in studying will only make you stronger in your preparations each day, so make sure you study on the daily basis.
If you can't sit to study for long hours, then make them shorter, but be sure that you do it regularly. Even if it is 1 hr, make it regular.
Divide and study
Dividing your syllabus is very important, especially when you are confused about where to start. Assign days to different topics. e.g you can practise maths on Mondays and Tuesdays, and do the same thing for other subjects.
Practice test papers
Try to practice as many sample papers and previous years papers as you can. They help a lot to determine the exam pattern and also prepare you to face the exams. But don't totally depend on them.
Revision is must
Revision is the most important part of studying. If you do not revise what you have studied, then eventually you will forget it.
Keep at least one day in a week, when you will revise whatever you have studied the whole week. Also, at the end of the day give at least 15 to 20 minutes to revise what you have learned the whole day.
Make Important Notes
We, humans, tend to forget things, therefore it is important to make notes of important topics. Prepare a separate notebook in which you will write only the important topics. Try not to keep the notes too long as it will become boring then.
Keep that notebook tidy and clean, you can also write with different pens to make it interesting. This notebook will also help you with revision.
Read newspaper daily
General knowledge is one of the important parts of army written exams, and people often make the mistake of mugging GK instead of being aware of it. To keep your knowledge up to date, you ought to read newspapers.
Not only newspapers will make your GK strong, they also make your brain sharp. So, reading the newspaper is a valuable habit that can help you in many ways.
Points to take care of while studying
Just keep your mobile phone or such stuff away while you are studying, they create a hell of a distraction when around, so it's better to keep them away while studying.
Try to pick the most separate and isolated room or place to study, and believe it or not, it really works. When there is nothing to disturb you, then your mind will ultimately focus on your studies.
Dates and names can really be tricky to memorize, therefore, try to repeat them as much as you can, like, you can talk about them with your friends or others. Things get clearer when we explain it to someone, so go on and explain things whenever you get a chance.
Never try to memorize things that are not clear to you, it will just create confusion.
Associate things with something interesting to remember for a long time, e.g if there is any date that you are not able to memorize then try to associate that date with something else, like someone's phone number or someone's birthday that you know, etc.
Always stay positive, there will be times when you will feel like giving up, but this is the time when you show your strength and go on. Think of things that inspire you, like a song or a movie, etc.
Valuable Tips And Habits To Follow
Here are some valuable habits that can help you in every aspect of life. Try your best to follow them.
Be in the habit of reading the newspaper, this will keep you up with the current affairs and will benefit you in many ways.
If you want, then you can make a separate notebook in which you will note down all the important events and dates and other details related to it from the newspaper.
This may sound very odd, but if you could bring up the habit of meditating, then it will be great for you as meditation can do miracles.
Try to maintain a healthy and timely diet and sleep as they play crucial roles in affecting the memory and body.
Try to think in different ways and always try to look at the different faces of situations, this will improve your reasoning skills and will also make your mind sharp.
If you really manage to build the above-mentioned habit, then I guarantee you that not just the army gd exam, but you will be more than capable to crack any entrance exam.
Play free Online Test
Hope this article was helpful for you, please do comment if you have any quarries or suggestions to make.